Leader incontesté dans l'industrie agro-alimentaire, proclean est présente dans la majorité des industries laitières, des conserveries, l'industrie des boissons ou des matières grasses … proclean y propose des solutions pour l'hygiène des surfaces, des circuits, de l'ambiance, du personnel ainsi que la lubrification des convoyeurs.
This range presents the characteristics and conditions of the most frequently used products at the work place for personal hygiene.
They cover several categories: skin cleaning products as bactericidal liquid soap and hydro-alcoholic gels.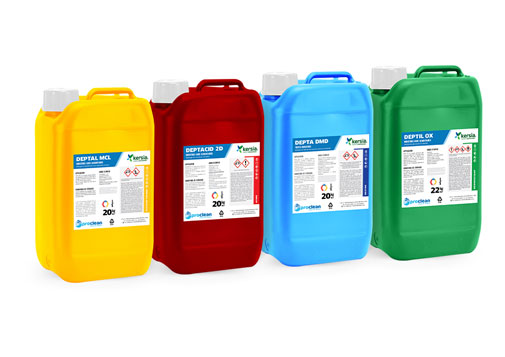 Produits Alcalins & Chlorés
Produits Acides
Produits Neutres & Ecologiques
Produits désinfectants